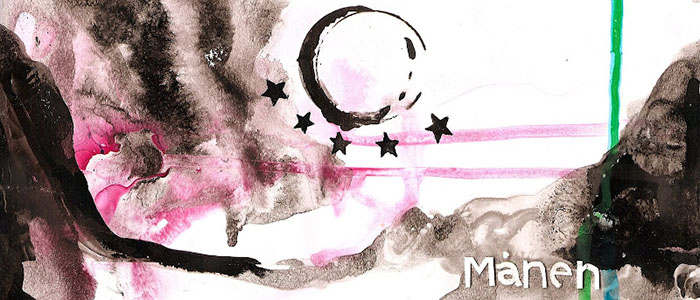 Månen was a club at Kino in Gothenburg, hosted by me and Klas Trollius. We held it more or less from when Kino opened until thay had to stop having DJs altogether, due to complaints from neighbours. During that time – close to two years – Månen was a weekly salute to intersections; between decades, between rock and disco, between east and west, the beach and the forest, whiskey and wine, well you get it. We had bands playing there sometimes as well, acts like Hills, Sea Lion, Movements, Lo and Arvet to name a few. But the focal point was the records we played every night, the pure quantity of time me and Klas spent behind the decks at Kino, which formed the essence of what Månen was. Is.
Right now there really is no place in Gothenburg were we could do what we did in a meaningful way again. Maybe there sometimes will be. We do occasional revivals of our moondancing, the last one was a ten hour set at the temporary outdoor-venue called Love Love during the dance and theater festival in Gothenburg in may 2012. So if you think you know of a reson for us to get together again, get in touch.
This was the first mix we did together. We called it the Måndatory Mix, and it still rings true.