Studio RRR is our project studio, based in Gårda, Gothenburg.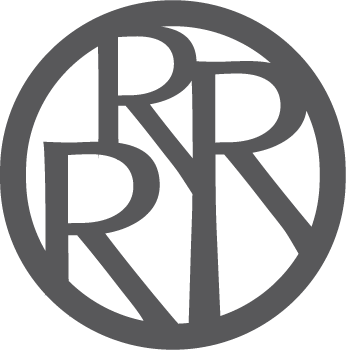 We can track 16 channels simultaneously through an 8 channel Focusrite card + an 8 channel Presonus preamp via lightpipe. For added color in both tracking and summing we just bought a 12-4 vintage desk constructed specifically for Swedish Radio by Svensk Ljudkonstruktion in Mariestad.
I mix with the motorized faders of a Mackie MCU + extension, and use a Mackie C4 for plugin control. The programmes used are Reaper, Sonar X1 and Ableton Live.
Microphone Selection
1 x Shure KSM32 – a true work horse condenser, shines on everything from guitar cabs to percussion AND it is a great vocal mic.
1 x EV RE20 – industry standard large diaphragm dynamic. Vocal favorite of Thom Yorke, kick mic on numerous classic albums.
1 x Calrec CB20 + CC50-capsule – pencil condenser, up there with the best. Unhyped and warm, fantastic on acoustic instruments and drum overheads (if you got one for sale, please tell).
2 x Little Blondies – small diaphragm omni condensers, rich and detailed, US handmade down to the capsule itself by a truly great guy named Aman Sahi, find him here.
1 x AKG D3600 – dual diaphragm dynamic, an unknown gem, great on all sorts of bass instruments but equally excellent on saxophone and backup vox for instance.
1 x Apex 460 w. tube swapped out for a Telefunken – tube condenser, AKG c12-clone that sounds way better than it really should.
1 x homemade 6″ woofer sub kick.
1 x Shure SM57 – well you gotta have one, right. Makes people feel safe.
1 x EV n/d 757 - middy and punchy dynamic mic, often sits just right on snaredrums.
1 x AKG D330BT - hypercardioid dynamic that we haven't been putting to use much yet. Apparently a favorite stage vocal mic for the ABBA-girls.
1 x Sennheiser MD 515 – dynamic mic approprietly nick-named "the stick grenade", same diaphragm as MD 421, great on floor toms.
1 x Røde NT1a – Modern sounding condenser, definitely on the brightish side but sometimes that's what you need.
1 x MXL 990 w. head basket mod – Alright-sounding budget condenser, mid-sized diaphragm, not as bright as the Røde and makes a decent ambience mic on ocassions. Can't say the mod did much though.
1 x Samson Q-kick – I have a whole 5-mic-kit for drums made by Samson that I got for cheap, the plastic clips for the tom and snare drums are utter garbage and they sound bland. But the kick-mic is surprisingly good for the scooped out, pre eq:d kick-sound.